Mark J. Andrews, DDS—Dentist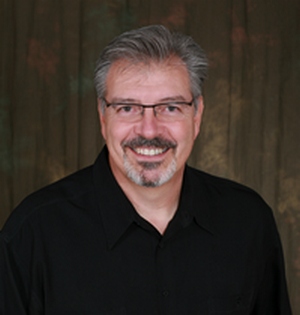 A longtime resident of Washington State, Dr. Andrews attended Washington State University, where he graduated with a Bachelor of Science degree in 1975. He then went on to receive his Doctor of Dental Surgery (DDS) degree from the University of Washington School of Dentistry in 1980. He has been named as one of America's Top Dentists by the Consumer's Research Council of America for multiple years in a row. Dr. Andrews has also been selected by the Seattle Times, Metropolitan Magazine, and Checkbook Magazine as one of Seattle's Top Dentists.
Dr. Andrews is a proud member of the local organizations of the Washington State Dental Association and the Greater Eastside Seminar Group, a dental study club providing high quality programming designed to enhance professional growth and development. He is highly committed to continuing education and has attended courses from many universities and dental organizations. An advocate of continuing education, he completes well over the minimum requirements. Dr. Andrews and his wife are proud parents of a daughter who is a 2011 graduate of Washington State University and a son who graduated from South Dakota State University in 2014. In his spare time, he enjoys an active lifestyle of golfing, fishing and riding his Harley. Dr. Andrews is also actively involved in youth baseball, sponsoring several local sport and school programs.
Meet Our Team
Our dentist is proud to be supported by a friendly, happy dental team who is committed to improving our patients' health. We have served together for over 18 years because we are dedicated to you and our dental office in Kirkland, Washington. Take a look at the biographies below to learn more about our team members.
Amy — Front Office Aministrator
Amy was born and raised in Salt Lake City, Utah, and she relocated to Washington in 1985. She has been working in the dental field for 40 years and joined our practice in 2021. She lives in Kirkland with her husband and has two adult sons. She was very excited to become a first time grandmother this past year. She enjoys knitting, crafting and babysitting her grandson every chance she gets.
Julie — Dental Hygienist
Julie was born and raised in Great Falls, Montana, and relocated to Washington in 1979. After graduating from Eastern Washington University with a Bachelor of Science degree in dental hygiene, she moved to Kirkland. She has worked in our office since 1985. Julie and her husband are currently empty nesters, with both of their children living nearby. Julie enjoys gardening, crafting, snow skiing and traveling.
Alice — Dental Hygienist
Alice is a Seattle native. She graduated from Ingraham High School and the Shoreline Community College Dental Hygiene program. She has been working in our office since 1993. Travel, hiking and snowshoeing are a few of her favorite things to do now that she is an empty nester. Her daughter is married, has two children, and lives in sunny California while her son lives in Seattle and keeps busy with work and sports.
Leah — Dental Hygienist
Leah was born and raised in Washington and is a 1996 graduate of the Shoreline Community College Dental Hygiene program. Leah has been part of our team since 2001. She and her husband have two daughters, and they enjoy spending time outdoors, working in the yard and relaxing with their dog.
Amy — Dental Assistant
Amy has worked in our office since 1996. She has been a dental assistant for over 30 years, 26 of which have been working with Dr. Andrews. Amy and her husband enjoy going on day trips and attending sporting events. They have two daughters and a granddaughter.