"Joy Hagen Art"
The daughter of a forester, my childhood was spent exploring Forest Service logging roads, hiking and camping deep in the woods or along the rocky shorelines of the Pacific Northwest. Surrounded by a forest of significant trees in my own backyard in North Kirkland, it is inevitable that my natural surroundings have become the path to my creativity. My art depicts environments that reflect upon color, pattern, and mood, and speaks to remembered moments through selected bits and pieces from the natural world, usually with a reference to trees.
Encaustic medium is my preferred method for capturing moments from the natural world. Hot melted bees wax and resin is the medium to which powdered pigment is added. I then cut reclaimed wood to various sizes, each piece becoming a means of capturing favorite elements from my natural surroundings. Each layer of wax is fused or set using a propane torch. I add other mixed media elements including what I call "the detritus of prior works." Destruction is a key element in my process as I burn, melt, scrape, tear, cut, and carve to create what I call my "assembled landscapes." Medium and process become intertwined with issues of loss and renewal, perseverance and new growth. It is the constant push and pull of life in all our shared despairs and struggles.
My work can be found in the permanent public collections of the City of Kenmore, the City of Kent, the City of Seattle, Swedish Medical Group in Redmond and Everett, and Swedish Medical Center Cancer Institute in Edmonds. I am a resident artist and regularly exhibit at Studio 103 in Seattle's Pioneer Square area.
Joy Hagen
www.joyhagenart.com
[email protected]

Slash & Burn: Flow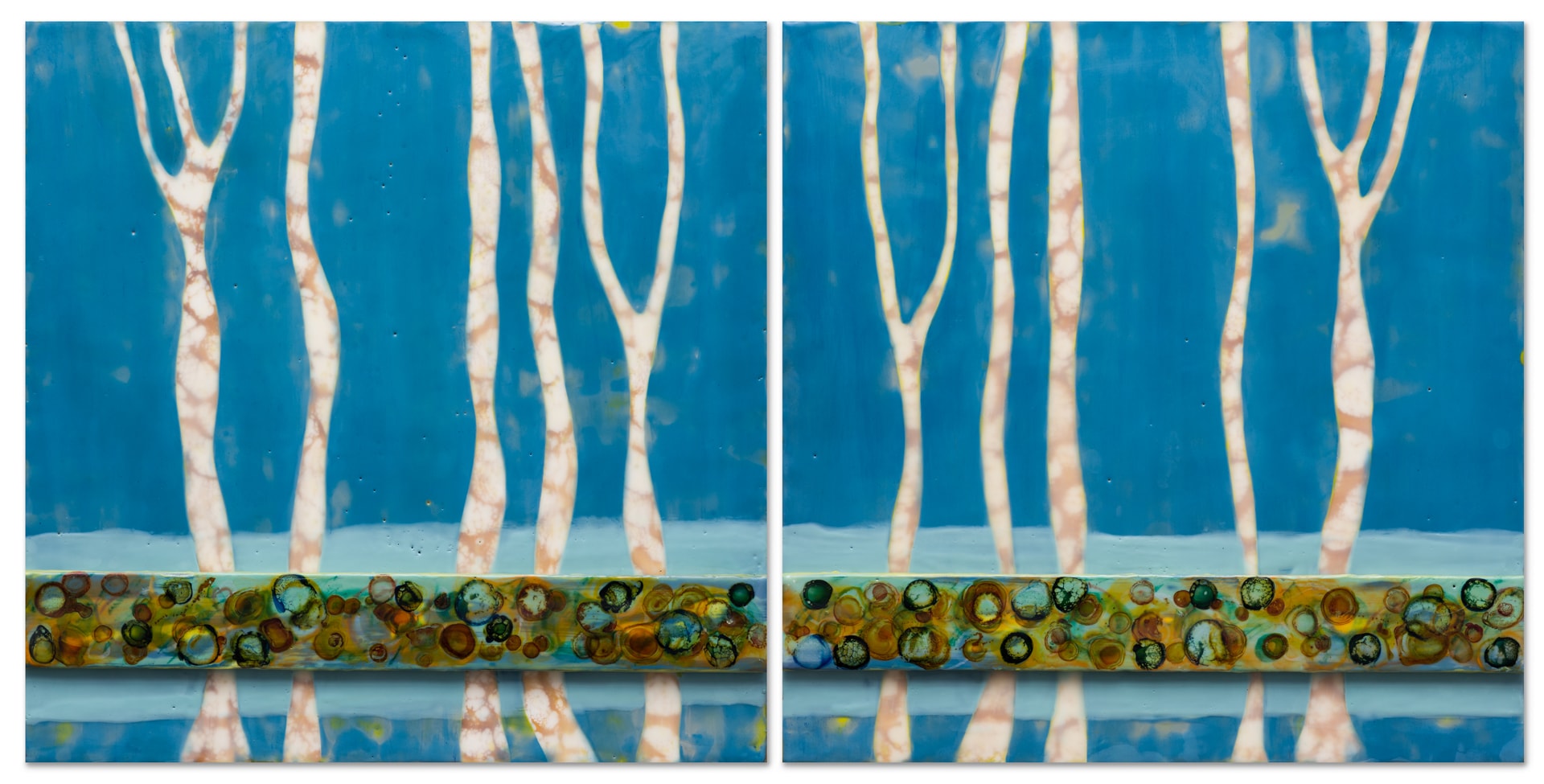 Tree Lines: Still Waters